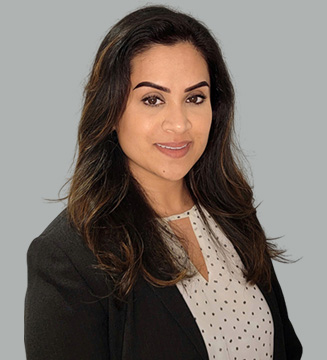 Jennifer Ahmed, MDNeurologist
Jennifer Ahmed MD is a Board Certified Neurologist. She served her residency, and was Chief Resident, at Long Island Jewish Medical Center. Dr. Ahmed later completed her fellowship training in Neurophysiology at Mount Sinai Medical Center.
Dr. Ahmed practices Neurology with a focus on headache disorders and neuromuscular disorders. Dr. Ahmed performs electro diagnostic testing, skin biopsies, Botox for the treatment of chronic migraine headaches, spasticity, hemifacial spasm, blepharospasm and cervical dystonia. Dr. Ahmed is involved in research for headache disorders.
Dr. Ahmed's Areas of Expertise include: